This is the tenth and last of our series of posts where each person here at Convergence shares an image that influenced/ inspired them to join the architecture/ design field.
The image can be whatever strikes the person's fancy- a building, a park, a scenic image, a design motif or detailing… any visual representation that can help to share a bit of insight into how and why the person got into this field and the work that we do.
Today, Monica is sharing her inspirational image.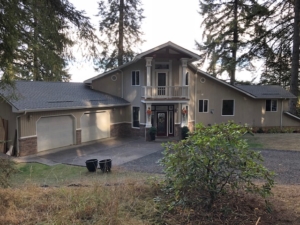 "My inspiration is the home of my parent's that I grew up in. From as far back as I can remember, they have been building, remodeling, and improving their house. I took part in many projects, both inside and outside, that gave me a first-hand glimpse into architecture and interior design. I particularly enjoyed designing the decor of my bedroom when I was 10 years old (in full 90's style!). My parent's passion for creating such a beautiful home with their own hands was truly an inspiration to me!"
Thanks, everyone, for reading along. We hope that this series offered a unique insight into each of our staff members. We're a great team, which is partly because we each have our own perspectives, motivations and inspirations; something that we value in ourselves and in one another.